2021 Entry Information
The Platinum Homes Back Paddock Off Road Challenge
is an unique off road multi-sport experience in an absolutely stunning Central Hawkes Bay location with both family friendly and challenging disciplines to suit EVERYONE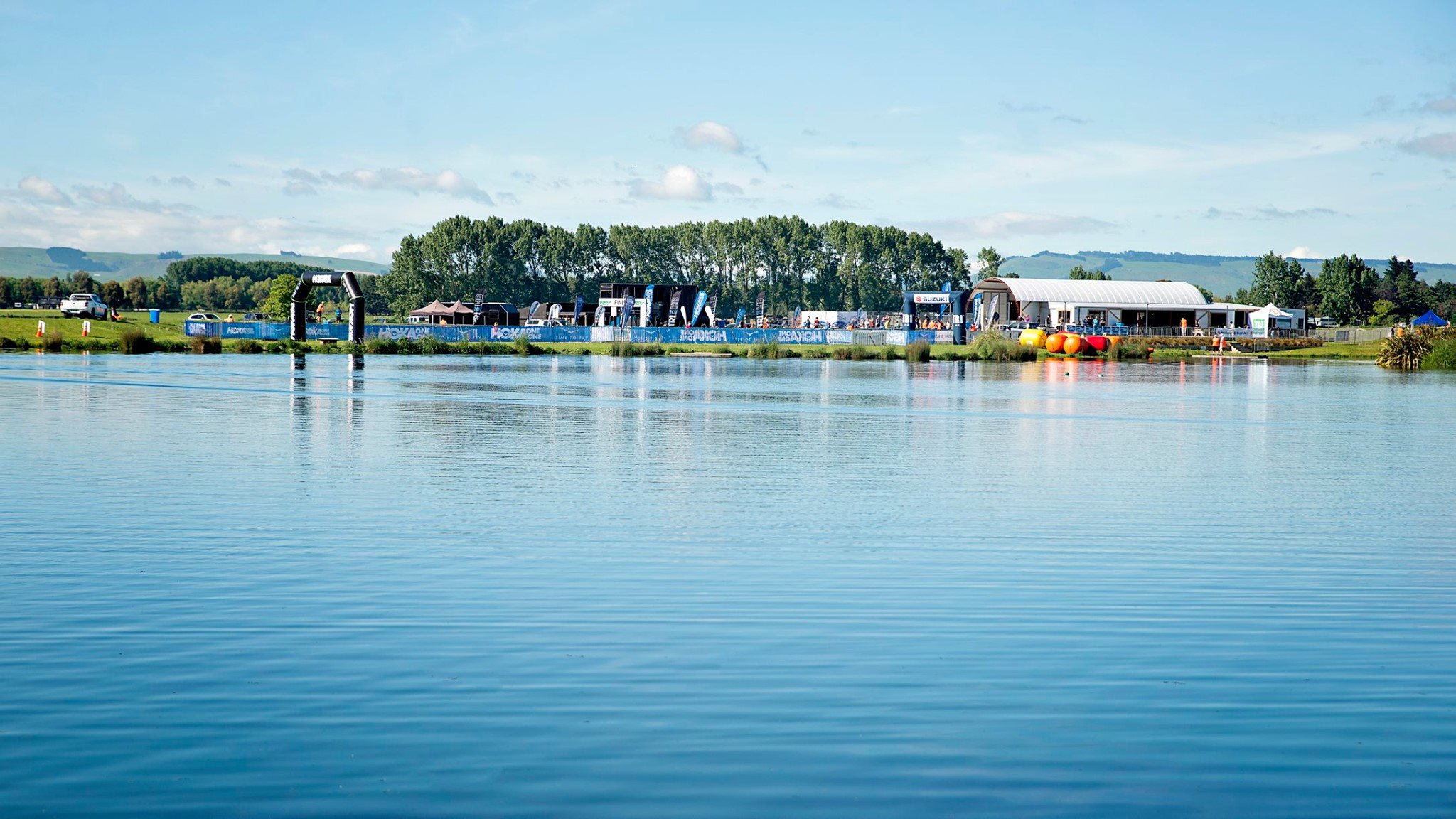 Solo swim, solo walk/run, solo mountain bike options for kids and adults plus aquathlon and short and long course Duathlon and Triathlon. When we say "something for everyone" we mean it!
NEW in 2021 is the "Clash of the Corporates" Challenge. Get your workmates together and enter a 2 person Duathlon team or 3 person Triathlon team in the Short Distance events, bring a marquee and make a day of it! Trophies and bragging rights on the line. Every finisher gets a medal and a meal!
The venue is looking fantastic thanks to all the team at the venue at Backpaddock Lakes. Check out the online video of the 2020 event.
There is something for everyone including kid's events and camping available onsite, but registrations and camping sites are limited so make sure you secure your spot for the ultimate off road event.
The event venue and background
Situated on a private farm on the Takapau Plains (15 minutes south of Waipukurau) family, friends and good times is at the core of the Backpaddock Lakes team. From humble beginnings, one day it was decided that it could be a good idea to dig up the back paddock of the family farm and try their luck at building a lake. A lake where family and friends could spend summer days enjoying each other's company around the BBQ. Thankfully the water came and the team at Backpaddock Lakes have gone on to create a facility where kids can run wild and people from the community can enjoy an authentic lakeside experience like no other.
To see more of what Backpaddock Lakes is all about please click HERE.
For camping information please click HERE 
Platinum Homes Back Paddock Off Road Challenge (Sunday 17th October 2021)
The majestic and forever-changing Ruahine Range acts as the perfect backdrop for these awesome lakes and our off road events. The native wetlands are constantly changing through the seasons and provide a peaceful retreat from the busy activities on the two water sports lakes. The dedicated native wetland area is approximately two hectares and includes seven islands made up of channels and open water separated by native plantings and local wildlife. This makes for the unique experience like no other and the perfect location for our swim, mountain bike and trail run courses. Water quality is regularly tested and surpassed all health and safety requirements for swimming and the lake is kept warm as it is only 2 metres deep.
(NEW) Solo Lake Swim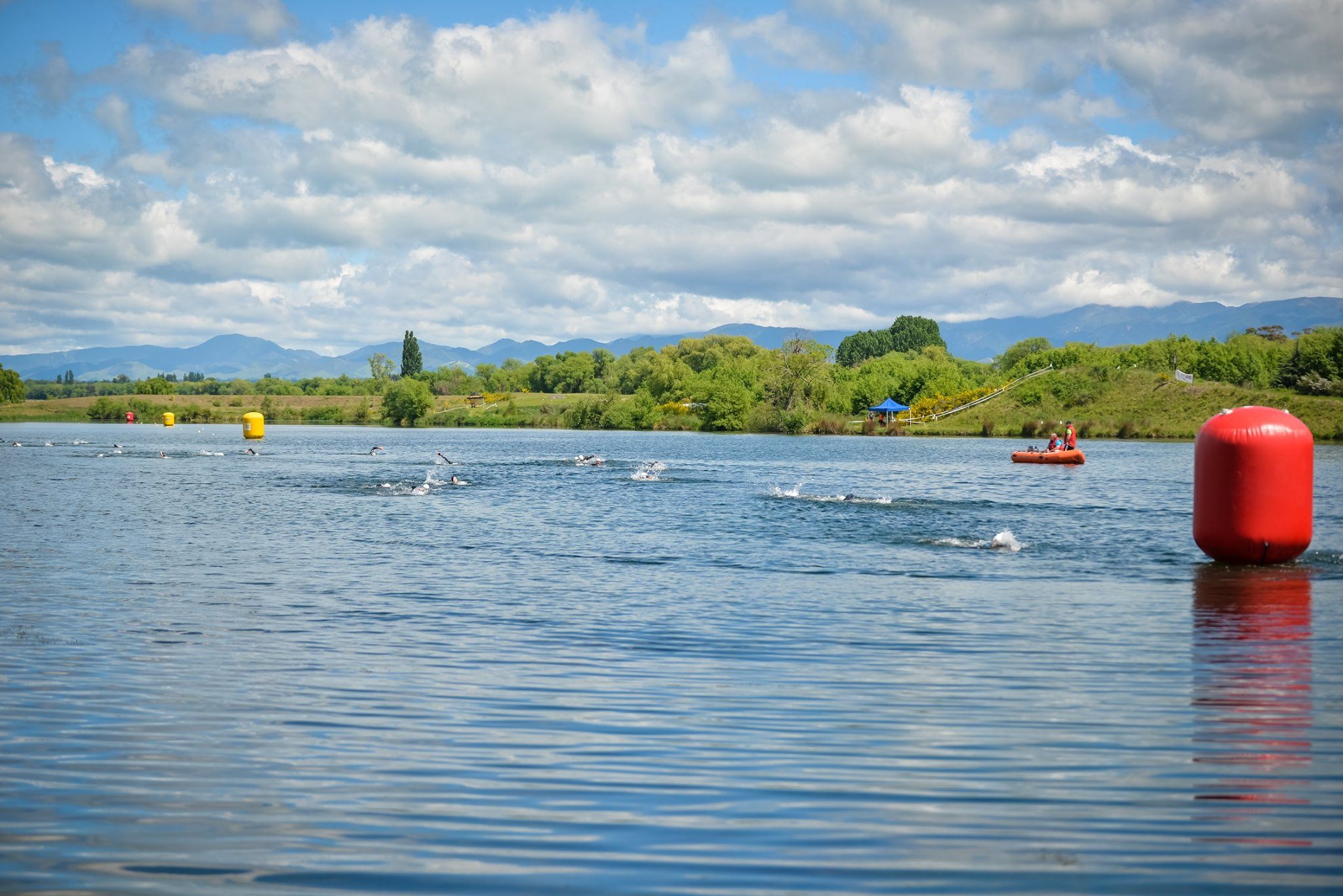 This year we are excited to be able to offer a swim-only discipline as requested. This is a safe lake that is 2 metres deep and only 100 metres wide with a dedicated water safety team on the lake to ensure you are well supported at all times. No tides, currents or waves to worry about and you are close to the waters edge at all times.
Distances include-
500m Swim – 12 years +
1km Swim – 14 years +
Solo Trail Walk/Run
Whether you want to walk/run and enjoy the scenery or want to be a bit more competitive and aim for a personal best, it is all about being out there and involved. It is a 2.5km trail, mostly flat multi-lap course and will follow the perimeter of the lake, finishing back where you started in the event village.
Distances include-
5km Trail Walk/Run 7 years +
10km Trail Walk/Run– 12 years +
Solo Mountain Bike
The mountain bike events are on a specifically designed, unique, mostly flat off road course (no big hills!). Starting in waves, the course follows the outer perimeter of the lake (not on the run course) with multiple distances which makes this a family friendly course, but also a very competitive one for those racers out there.
Distances include- 
7km Mountain Bike (1 Lap) – 12 years +
21km Mountain Bike (3 Laps) – 14 years +
(NEW) Aquathlon
Ok, so you aren't sure about the mountain bike and swimming and running is your thing – then we have added an Aquathlon distance for you. Come and be part of the fun!
Distances include –
1km swim and 10km run – 14 years +
Duathlon – Individuals, Teams and Clash of the Corporates!

Don't feel like getting your feet wet? The Duathlon is the perfect option to blast it out on the wetlands of Backpaddock Lakes. Minimum ages do apply. If you would like to register someone younger please email events@trihb.kiwi for prior approval.
Short Distance Duathlon 12 years +. Clash of the Corporates Distance.
7km Mountain Bike
5km Trail Run
Long Distance Duathlon  14 years +
21km Mountain Bike
10km Trail Run
Off Road Triathlon – Individuals, Teams and Clash of the Corporates!
If one discipline isn't enough then let's put it all together and do all three!!
The swim will start on the shoreline and will be a 1 lap course in the clear waters of the spring-fed lake directly from the Ruahine Ranges. We will be offering 2 distances and will consist of a fresh water swim, mountain bike and a trail run at the end just to keep you honest. This is  multi-lap course so your supporters will get to cheer you on to the finish. Minimum ages do apply. If you would like to enter someone younger please email events@trihb.kiwi for prior approval.
Short Distance Tri – 14 years +. Clash of the Corporates Distance.
500m Swim
14km Mountain Bike
5km Trail Run
Long Distance Tri – 16 years + Individuals only
1km Swim
21km Mountain Bike
10km Trail Run
(NEW) Kids and Family Events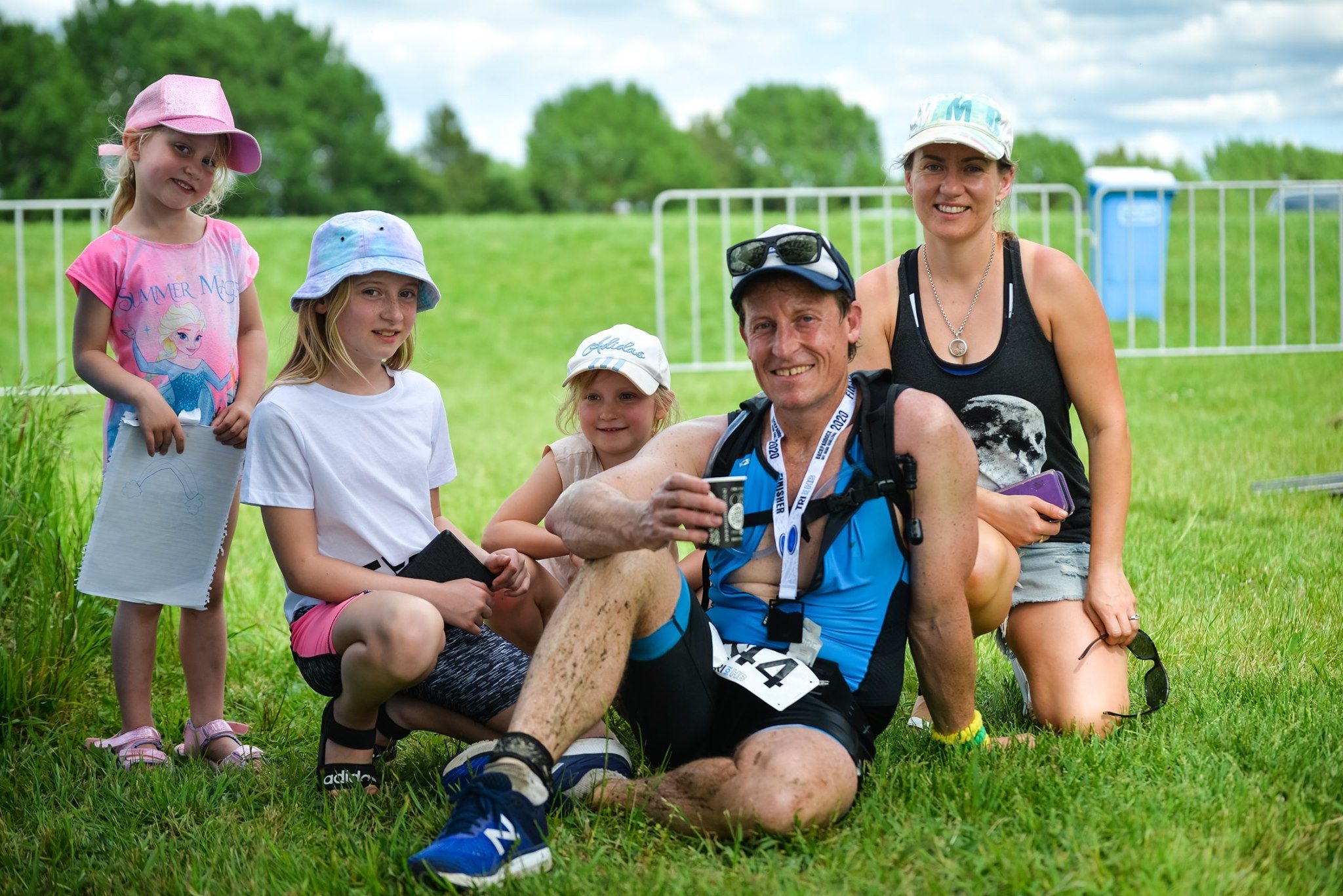 The Back Paddock Off Road Challenge team want to make the event an affordable experience for the whole family especially because the courses throughout the event have all age groups in mind.
We are super stoked to announce this year we will have kids individual discipline events for those aspiring young athletes in the family. If your child is a little nervous, we also have options for a registered guardian can join them on the bike and/or run for support. These kids events are designed as an introduction to multi-sport and no times will be taken. This is about participation and fun and the kids will get a medal!
Distances – 7 – 14 years. Can be accompanied by one registered adult.
1.30pm    3km Mountain Bike
2.30pm    2.5km Walk/Run
Early bird prices do apply. Price increase on 1 July 2021. All registrations will incur an online registration fee (5% + $1 NZD). If registering for a Duathlon or Triathlon distance a Triathlon NZ one day licence fee will apply (except Clash of the Corporates). Entries for this event will be limited, so don't miss out, get your entry in early. If not sold out, entries will close at 11.59pm on Wednesday 6 October, 2021.
All registered finishers will have full access to a hospitality area at the finish line with complimentary food and a drink. Food is also available for supporters and can be purchased seperately.
LOADS of sponsor giveaways and spot prizes. You must be present at prizegiving.
ENTRY FEES 

Opening discounted registration 7.00am Monday 26th April 2021 until 11.59pm 30 June 2021. Online entries only. Online entries close at 11.59pm 6 October 2021. Prices in bold are post 30 June prices.

Kids 2.5km Run/Walk 7- 14 years $15/$25. One free adult can accompany child.

Kids 3km Mountain Bike 7-14 years $15/$25. One free adult can accompany child.

Solo Trail Walk/Run - Age 7+ 5km $40/$55 OR Age 12+ 10km $55/$75

Solo Mountain Bike - Age 12+ 7km $40/$55 OR Age 14+ 21km $55/$75

Solo Lake Swim - Age 12+ 500m $40/$55 OR Age 14+ 1km $55/$75 

Aquathlon - Age 14+ 1km swim/10km run $75/$105

Team Duathlon Short Distance incorporating Clash of the Corporates Age 12+ $75/$95

Individual Duathlon Short Distance Age 12+ $65/$85

Team Duathlon Long Distance $100/$120

Individual Duathlon Long Distance Age 14+ $85/$100

Team Triathlon Short Distance incorporating Clash of the Corporates Age $14+ $120/$150

Individual Triathlon Short Distance Age 14+ $95/$125

Team Triathlon Long Distance Age 16+ $165/$195

Individual Triathlon Long Distance Age 16+ $125/$155

Plus online booking fee of $1 + 5% and one day Tri NZ licence if applicable. Limited entries. Please note when allocation of limited discounted entries have been met, registration prices will revert to Standard Pricing (even if this is before 30 June 2021).

TRIBE Membership or One Day Tri NZ Licences are for multisport events only, not for solo disciplines.
The event organisers of the Platinum Homes Back Paddock Off Road Challenge (Triathlon Hawke's Bay) are affiliated members of the national body for the sport, Triathlon NZ.
During registration you will be prompted to answer whether you have a Triathlon NZ or International Triathlon membership. If you check the "no" option, the race-day licence fee depending on which event you will be doing will automatically be added to your total checkout amount. This fee does not go to the event, it is passed directly onto Triathlon NZ to help them support clubs nationally. One day licence fees range from $5 to $10.

If you are already a a full member of TRIBE you will be required to enter your membership number for verification and no extra fees will be charged.
For more information on the changes, or to become a TRIBE member please visit their website here,

Every finisher for the Trail Walk/Run, Mountain Bike, Duathlon and Off Road Triathlon will receive the following:

Race Bib
Finishers medal (all distances)
Medical support/assistance
Aid station with water, electrolyte sports drink and nutrition plus toilets and first aid
Post-event recovery area at the finish and medical assistance.
All finishers will have full access to hospitality tent at finish line with complimentary food and drink for registered athletes only (food is available for supporters and can be purchased separately).
Sponsor giveaways and spot prizes.

**Please note details for the all events including maps are subject to change and will be updated accordingly**

This event is run under Triathlon New Zealand rules and regulations CLICK HERE to view

Event Schedule 17 October 2021

9am – Registration open for all events 
9am – Transition open for bike racking (Duathlon and Triathlon only)
10.15am – Race briefing Short and Long Distance Triathlon
10.30am - Start Short and Long Distance Triathlon (Wave Starts)
10.45am - Race briefing for Individual Disciplines and Aquathlon
11am - Start Individual Disciplines (Swim, MTB and Trail Run) and Aquathlon
11.15am - Race briefing Short and Long Distance Duathlon
11.30am - Start Short and Long Distance Duathlon (Wave Starts)
1.30pm - Start Kids/Family 3km Mountain Bike
2.30pm - Start Kids/Family 2.5km Trail run
3pm  -  Course closed
3pm (approx) -  Prizegiving    


Please note details for the all events including maps are subject to change and will be updated accordingly

The Platinum Homes Back Paddock Off Road Challenge will calculate your age group as of your age on race day.

Platinum Homes Back Paddock Off Road Challenge

Individuals

Under 13 Category
14 - 15  Junior
16 - 19 Senior
20 - 39 Open
40 - 49 Vet 1
50 - 59 Vet 2
60 - 69 Legends 1
70+       Legends 2

There are no age group prizes. Every registered athlete is in the draw for the spot prizes.

You must be at prizegiving to claim your prize.

COMING SOON

This guide will be updated on a regular basis, all registered athletes will be sent a final electronic version the week of the event 

If you have any questions please contact the event director events@trihb.kiwi

Individuals 

There are no automatic refunds available. The organisers may, however, at their sole discretion grant a refund of fees paid if they deem it appropriate prior to 1st September 2021. In the event of a refund under this clause, the Organisers shall retain a 40% administration fee.

STRICTLY NO REFUNDS OR REGISTRATION TRANSFERS AFTER THIS DATE UNDER ANY CIRCUMSTANCES

To request a refund/withdrawal please advise the event organiser by email

Email: events@trihb.kiwi

You are not permitted to transfer your entry to another person or another event.

If the event reaches capacity prior to the closing date a waitlist will become operational.

The waitlist is managed in a clear and transparent process. Waitlist entries are logged when they are submitted and as the race office receives withdrawal requests the next person on the waitlist is contacted and offered the slot.

Any entries found to be traded on public websites and forums will be deemed invalid and will NOT BE accepted by the race organiser. Private transfers are not permitted and will not be accepted. Athletes involved may be banned from any further participation in the event.

Health and Safety standards at this event are high and any athletes who are identified participating in the event under any other name than their own will be disqualified and both athletes may be banned from any further participation in the event.

Entry fees will not be refunded if the event is cancelled or if the format is altered due to pandemic, storm, rain, lake conditions, weather or other "Acts of God.'

Please contact the event organiser if you have any questions. events@trihb.kiwi